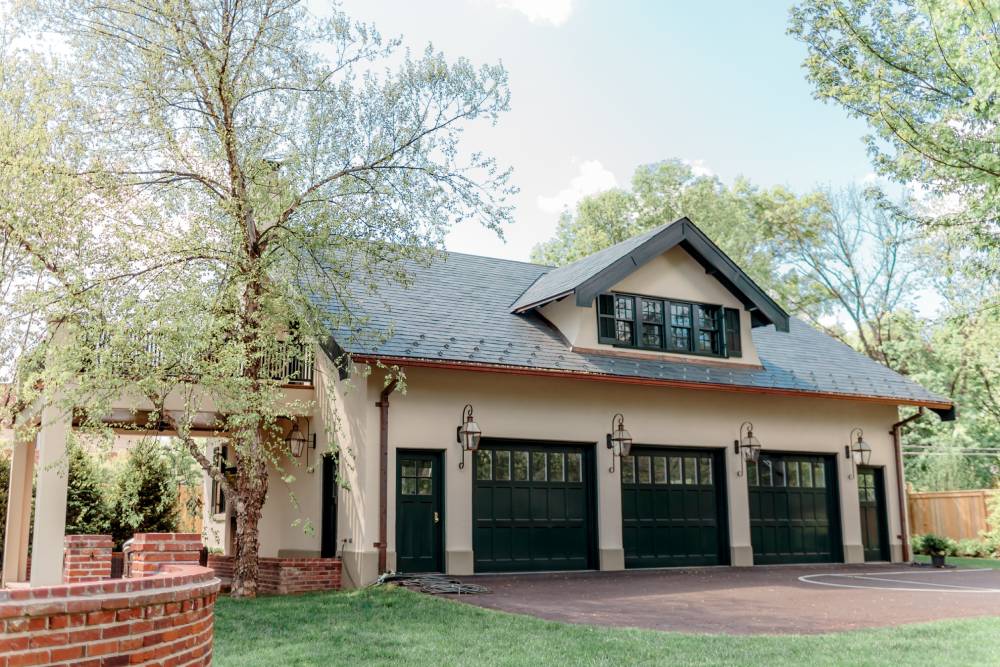 Old World Roofing Co was built on the principles of hard work & quality craftsmanship. Our team takes pride in every job and we will never will sacrifice our quality for quantity. We know you have options in St. Louis & surrounding areas -- we hope you will give us an opportunity to show you how we have built lasting relationships with our customers and what sets us aside.
What You Can Expect from Old World
Why 35+ Years Experience Matters
Guiding You Through the Insurance Process
"The kindness, sincerity, ability to communicate, follow through, providing the absolute finest product possible. You all are truly one of a kind, so rare…so good at what you do in every aspect. I will anxiously await another opportunity to work with you and brag to the public about the spectacular product & service that you provide."
"The crew are craftsmen of the first degree and gentlemen. A rare treat in today's world."
"Every facet of the experience with Old World Roofing was overwhelmingly positive…You have assembled an extraordinary group of people at your firm…from the initial consultation through the completion of the work. Each individual displayed the highest degree of competence and professionalism. All were incredibly well mannered, patient, and thorough. Moreover, given the difficulty of our house, the crew's craftsmanship was sterling…Thank you, Dan, for not only this latest project, but also for attending to us for the past two decades."
"Everyone that worked on our house was kind, hardworking and a true joy having around!"
Theodore Williams
April 2015
"Every day the roofing crew arrived on time and went promptly about their work in completing the project. At the end of the day, they were diligent in cleaning up from their work that day. The quality of the work is exceptional, and we continue to receive many compliments from people just walking by the house and seeing the work. I certainly value a good job and have not been disappointed by your company's work."
"There are other homes in the neighborhood having their roof and gutters replaced. The difference is that my house looks like it was done by people who take pride in their work."
Nicole Lemkemeier
March 2010
"We greatly appreciate not only their skillful workmanship but also their thoughtfulness and care. They consistently left a clean work area at the end of the day and were mindful of our landscaping. It is rare to find a company that not only identifies additional problems during the repair, but then takes the initiative to fix the issue."
F. Thomas Ott, M.D.
December 2006
"Because you came with such high recommendations from several sources, we expected that you would provide a fine roof for us. However, we could not have expected the extremely high level of courtesy and concern for our property which your men have consistently shown."
"The men's work ethic is tremendous. They are measured, they are thoughtful, and they are neat… each day I am more comfortable and more impressed with their pride of workmanship, their knowledge, their professionalism, and most of all, their thoughtfulness."
James M. Snowden, Jr.
March 2006
"Thank you again for another excellent job. You deserve great praise for the excellent manner in which you and your crew complete these jobs."
Bill Vandemore
November 2005
"There are those people who talk of their abilities and there are those who can really do the job the way it should be done… you have the ability and pride to be one of the few who can really do the job well."
"This project makes us feel like our 100-year-old home is well-prepared for its second century...I would definitely recommend your company."
David Berland
September 2020
"You have a terrific company that does outstanding work. Because of that, you are very busy and sometimes, people may have to wait to get started. The wait for Old World Roofing is worth it. I recommend you most highly without reservation. Thank you for your exemplarily work."
Lisa & George Suggs
August 2006
"We'd like to thank you for taking such excellent care of our home over the past 16 years. Without your outstanding craftsmanship and professionalism, we'd probably be sporting a much less attractive alternative to slate."
"The men's work ethic is tremendous. They are measured, they are thoughtful, and they are neat. You must feel so blessed to have such individuals working with you. I imagine you share the same work ethic and attitude with all employees. And it comes through in their work for your clients...they deserve the utmost respect and commendation for their work and interaction with your customers."